2017 Suzuki Vitara S Sport Utility Vehicle Review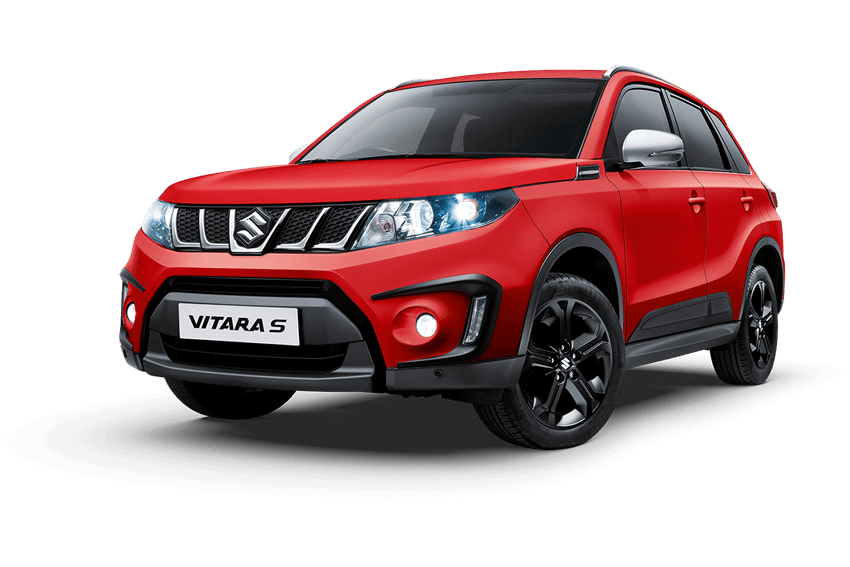 For most people who are not intimately familiar with the current Suzuki vehicle range, the Vitara is probably the model name most will think of when it comes to the brand. The Suzuki Vitara has been with us now since 1988, but the current model is now an all-new fourth-generation version of this enduring nameplate, so let's see what it's all about.
Styling
Not everything gets better with age, but it's certainly the case here where the 2017 Suzuki Vitara S is concerned. Early versions of the Vitara were rugged and blocky, but this new range-topping take on the Suzuki is much more in line with what we expect from a modern crossover SUV. Bloated surfaces are a thing of the past, and in their place come sharp lines and flat body panels, and a modern front fascia that's reminiscent of models costing a whole lot more than the Suzuki. The 2017 Vitara is a five-door only model, so forget about the three-door and convertible formats of years gone by. If you didn't see the badge and you had no idea what the asking price was for the Suzuki Vitara S, you could easily guess at it being priced at 50 percent more than it is.
Engines and performance
The engine here is a 1.4-litre Boosterjet petrol as the 1.6 found in other Vitara models isn't offered with this range-topper. Despite it being smaller than the engine found in lower specifications, the 1.4 is both more powerful and more fuel-efficient. What may come as something of a surprise is the fact there's no diesel option for the Vitara S. In the current climate where diesel is now being demonised by the same authorities who spent so much time and money convincing us to buy diesels in the first place, this looks like a smart move. We've become programmed to expect SUVs of all shapes, sizes and prices to be almost exclusively diesel, but whether going petrol-only with this model is foresight or coincidence isn't clear.
Driving
The 1.4-litre Boosterjet engine puts what sounds like a pretty modest 138 bhp and 162 lb.-ft. of torque at your disposal, but the Vitara S actually feels quicker than the quoted 0-60 mph time of 10.2 seconds. The Suzuki is keen to burst away from junctions and roundabouts, thanks to the plentiful mid-range torque that also helps the Vitara S shoot past slower vehicles holding you up. This vehicle now weighs-in at just 1,120 kg, which is a mere 45 kg more than a three-door Mini One, even though the Vitara boasts five doors, a big boot, and four-wheel drive. This means you might have to remind yourself about the Vitara's SUV status at times because it handles more keenly than some family hatchbacks. It feels as light as it is and keen to entertain most of the time, and it holds its line very well through the bends with minimal body lean that's kept well under control.
Verdict
You can get into a 2017 Suzuki Vitara for as little as £15,499. However, as a value for money proposition it's worth every penny, just as the entry-level models are at just under fifteen grand. And when you compare the Vitara S with other vehicles offering similar features, capability and SUV style, you could be forgiven for wondering if Suzuki is actually making a profit at this price.
Get in touch with us here at Monty's of Sheffield today for more information and to arrange a test drive in the incredible 2017 Suzuki Vitara S.