Service & MOT in Sheffield
Service
Need easy, reliable, affordable service for your car? Come to Monty's Sheffield and schedule a service appointment. We pride ourselves on certified technicians and genuine parts that provide the best service Sheffield can find. Servicing your car makes it simple to keep your vehicle running at its top performance.
Fill out the form below to schedule your appointment.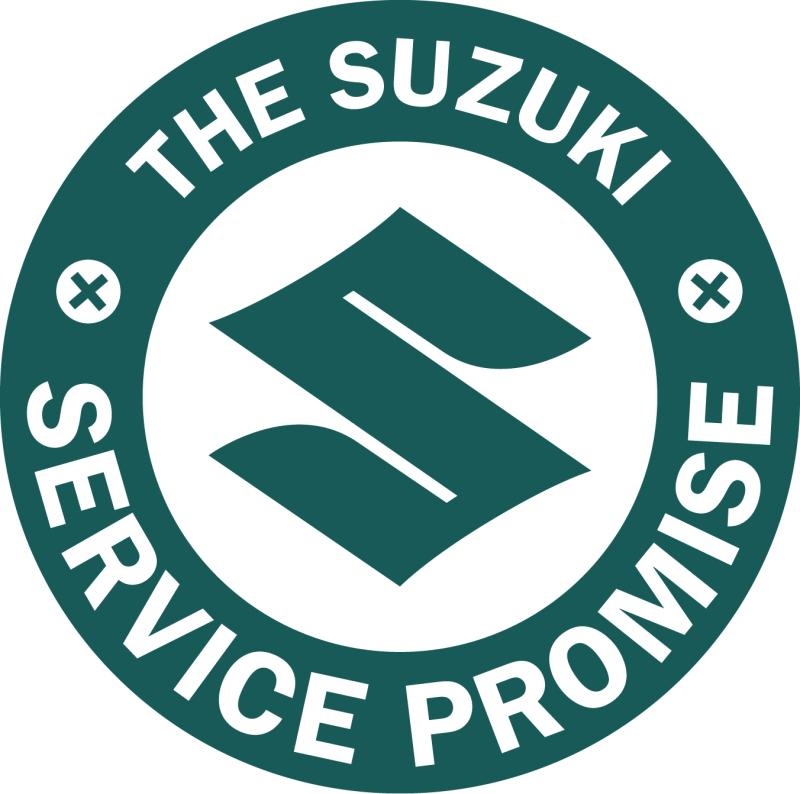 THE SUZUKI SERVICE PROMISE
We promise that every Suzuki customer will experience superior levels of care and leave impressed by the little extras we include as standard:
To find out everything the Suzuki Service Promise offers you, read the points below:
Alternative transport options
Simple and transparent pricing
Only pre-approved work undertaken
Suzuki trained technicians
Progress report during the day
Wash and vacuum with pre-booked work
Vehicle health check on every visit
Regular servicing will maintain your car's overall performance and optimise fuel consumption. It will also help to keep it running efficiently throughout
its life. Our expertly trained technicians, who use special diagnostic equipment, are best placed to look after your vehicle at both, service intervals and when your MOT is due.
MONTY'S SUZUKI HEALTH CHECK IN SHEFFIELD
As the temperature starts to drop it's time to start thinking about preparing your Suzuki for the winter. By having a Health Check means that you keep your Suzuki in tip top condition, whatever the weather.
MONTY'S SUZUKI SHEFFIELD HEALTH CHECK FOR ONLY £19.99
Health check includes checking the operation of:
Oil levels (oil top up extra)
Strength of the antifreeze
---
MONTY'S SUZUKI SERVICE PLANS FROM £19.99 A MONTH
Montys Suzuki Service Plans are a great way to save money and to have a Fixed Price Servicing programme, tailor made for your Suzuki for up to 4 years, and fixed at today's prices.
The Plans are designed to give Suzuki owners peace of mind motoring and avoids large one off servicing bills by spreading the cost of servicing throughout the year like we all do with most of our bills, however if you like you can make a one off payment, upfront.

GET A FREE TYRE CHECK - IT COULD SAVE YOU £2,500!
GET A FREE TYRE CHECK - IT'S WORTH IT
Did you know that driving with illegal tyres could result in a £2,500 fine and three penalty points per tyre?
Packed snow and icy patches can have a real impact on the traction of standard tyres. Here's four reasons swapping to winter tyres can make a big difference.
How winter tyres put you in control...
When temperatures drop below 7ºC, standard tyres harden and lose flexibility, which can affect braking, accelerating and cornering. Winter tyres are carefully designed to absorb moisture and their rubber compound is adapted so as to greatly improve braking and traction in cold, wet, icy and snowy conditions.
...And help you avoid accidents
Studies by Michelin (source: www.michelin.co.uk) show that a good quality winter tyre can improve braking by up to 25% and collision avoidance by 38%. So the drive is safer for everyone on the road.
Grip comes down to your tyres
No matter how many electronic driver aids your car is fitted with, the ability to maintain grip is determined by your tyres. The expense of outfitting your vehicle with winter tyres is nothing compared to the reassurance of protecting the core stability of your vehicle.
Journeys made easier – wherever you are
Different countries have different winter safety specifications. In some countries, winter tyres can be a compulsory requirement. You should always take care to check regulations before driving in the EU in winter.
We'll make sure that your tyres are safe and legal by checking the tread depth and examining the side walls for damage. If your tyres are deemed to be illegal or unsafe we can replace them for you on the spot at very competitive prices.
---
SUZUKI SERVICE MANAGER
PAUL CARR - SERVICE MANAGER