2017 Suzuki Jimny for Sale in Sheffield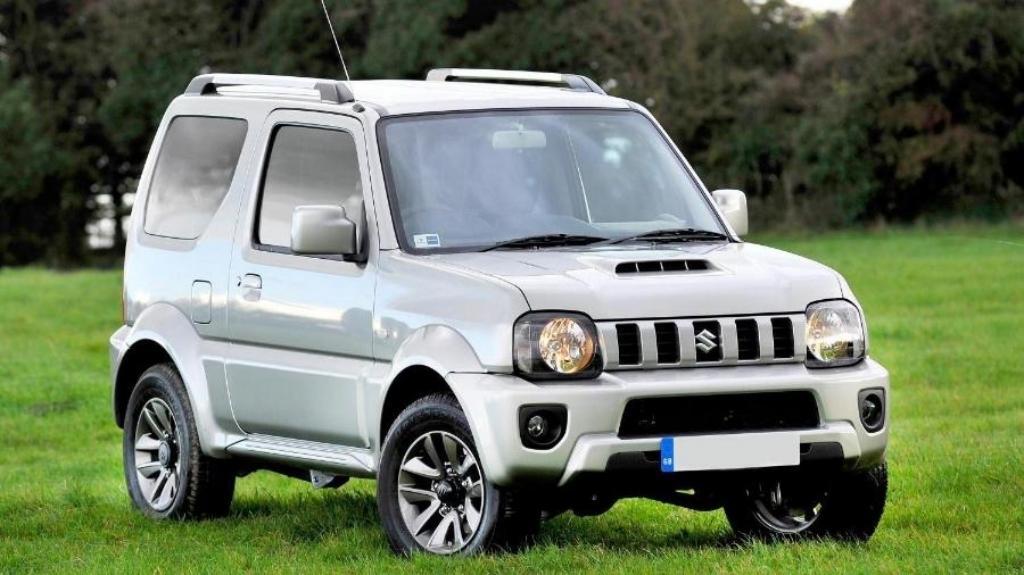 The 2017 Suzuki Jimny will probably be extremely familiar to anyone whose been on holiday to places like Malta, and gone to hire a car from one of those local independent rental businesses that are as far away from Hertz and Avis as Peter Kay is from Usain Bolt. There's a good reason it's so popular with low-cost rental outfits in places where roads are more like mountain trails, and that's because this is an incredibly affordable 4x4.
What is it?
Models like the Suzuki Jimny are becoming increasingly rare on the roads these days as most manufacturers are now concentrating on road manners with their supermini-sized SUV crossovers. That's fair enough and it's easy to understand as most of those vehicles will never experience surfaces more challenging than an icy road or the wet grass of an event car park. But if you want serious off-road capability from a new vehicle in a small and extremely affordable package, the Jimny is one of the last of a species that's rapidly heading towards extinction.
In a day and age where even some of the leviathans of the sport utility vehicle world have adopted unibody constructions, the Jimny, despite its diminutive proportions, has always stuck to its origins as a rugged body-on chassis construction. With the addition of proper four-wheel-drive, this makes the Suzuki a genuine off-roader that could even give that recently departed legend of the British 4x4 landscape a run for its money when the going gets tough.
What's it got?
Under the bonnet of the Jimny is a 1.3-litre four-cylinder petrol engine offering a modest 84 bhp, and it has to be said it's not going to give a luxury SUV with a 5.0-litre V-8 a scare anytime soon. But that's not what the Suzuki is all about. This is a model that's carved out a niche for itself over some considerable time as a vehicle offering just about the most off-road capability you can get on an incredibly tight budget.
As for features and equipment, you may be a little surprised at just how much you get for so little money. It would be easy to hind behind the capability on offer to sort of say, "Well, what do you expect for so little money?" But in fact, the Jimny gives buyers a little more than just the bare essentials. The base SZ3 model comes with standard ABS with a brake-assist function, a hard spare wheel, roof rails, front fog lamps, remote central locking and a CD tuner. But step up to the SZ4 for not a lot more and you then add the likes of air conditioning, rear privacy glass, 15-inch alloy wheels and faux leather seats.
Verdict
The 2017 Suzuki Jimny SZ3 cost from just £12,999, while the SZ4 will set you back a mere £14,784. Both come with standard selectable four-wheel drive, and there's not much else you can get with that for this kind of money. There's nothing devastatingly new and cutting-edge about the little Suzuki, but it's now gone beyond being a model that's been around a while to one that's now carved out its very own niche in the market.
If you're on a limited budget but you want to get into some serious off-roading, or if you want to go off-road but you don't fancy risking something considerably more expensive and potentially less rugged, get in touch with Monty's Sheffield about the 2017 Suzuki Jimny.